---
STOPP the PLASTIC WASTE
---
Protecting oceans and animals - safeguarding nature and the environment
National and international project - Germany - Tanzania - Zanzibar - Malta
---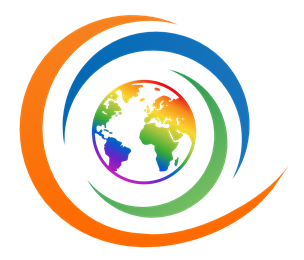 ---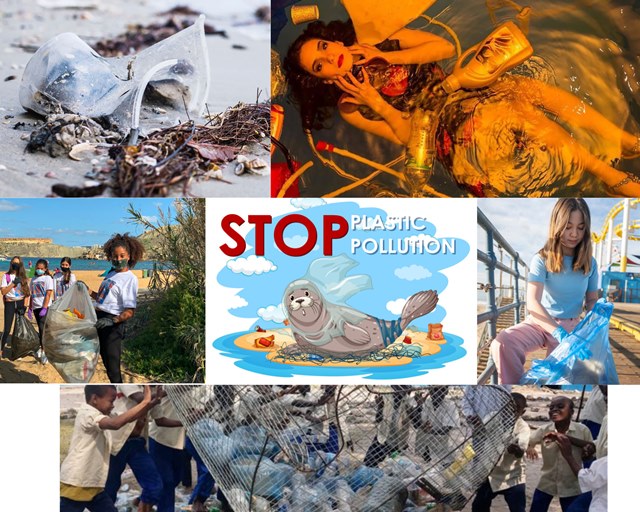 ---
Plastic is a helpful raw material for numerous products in everyday life. As helpful as it seems, it is dangerous for our oceans and large parts of our planet. The amount of plastic in our oceans increases by a truckload every day. According to current estimates, 4.8 to 12.7 million tons of plastic float through our oceans. For the animals living there, this is a death sentence. Through human consumption and carelessness in the disposal of this material, humans endanger the biodiversity of the oceans, as well as themselves. Because microplastic ends up in the stomachs of sea creatures, as well as in our own organism. Microplastics are ingested with food and have a direct negative impact on organs and well-being.
---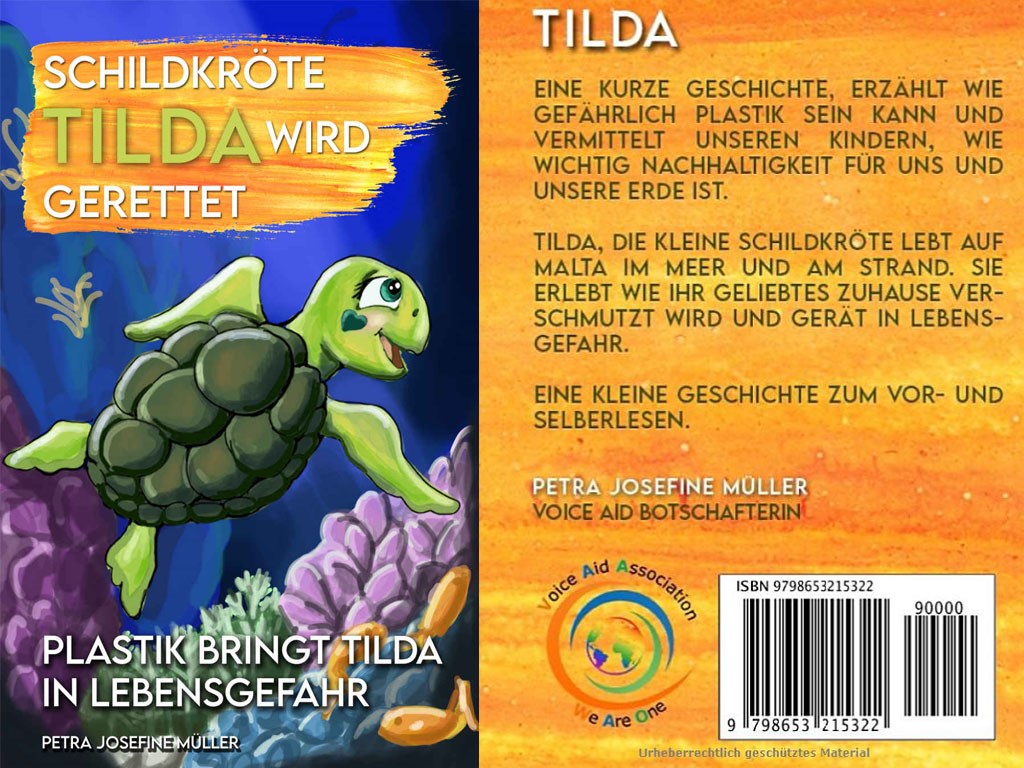 ---
The Voice Aid Association has made it its mission to actively help stop plastic waste. We want to raise awareness among the youngest generations through direct education in schools. To this end, we have published the children's book "Tilda the turtle is saved". It shows in a playful way and with a story suitable for children what a danger plastic is for the oceans.
---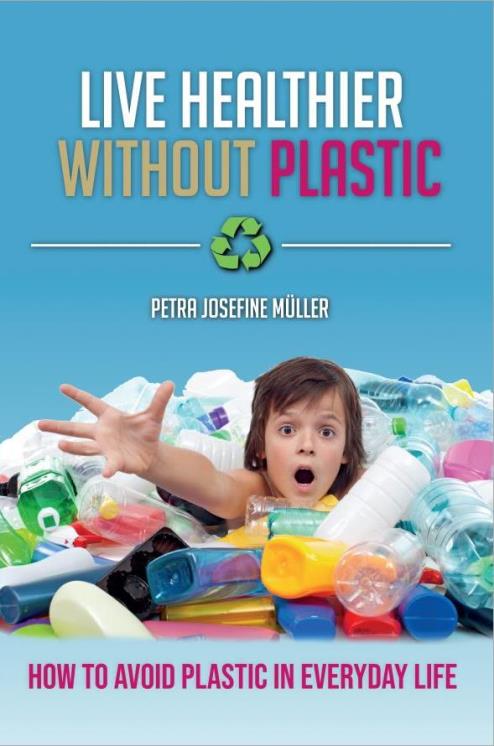 ---
In order to become active regionally as well, we have published the book "Live healthier without plastic", which illustrates how easy it is to do without plastics in everyday life.
---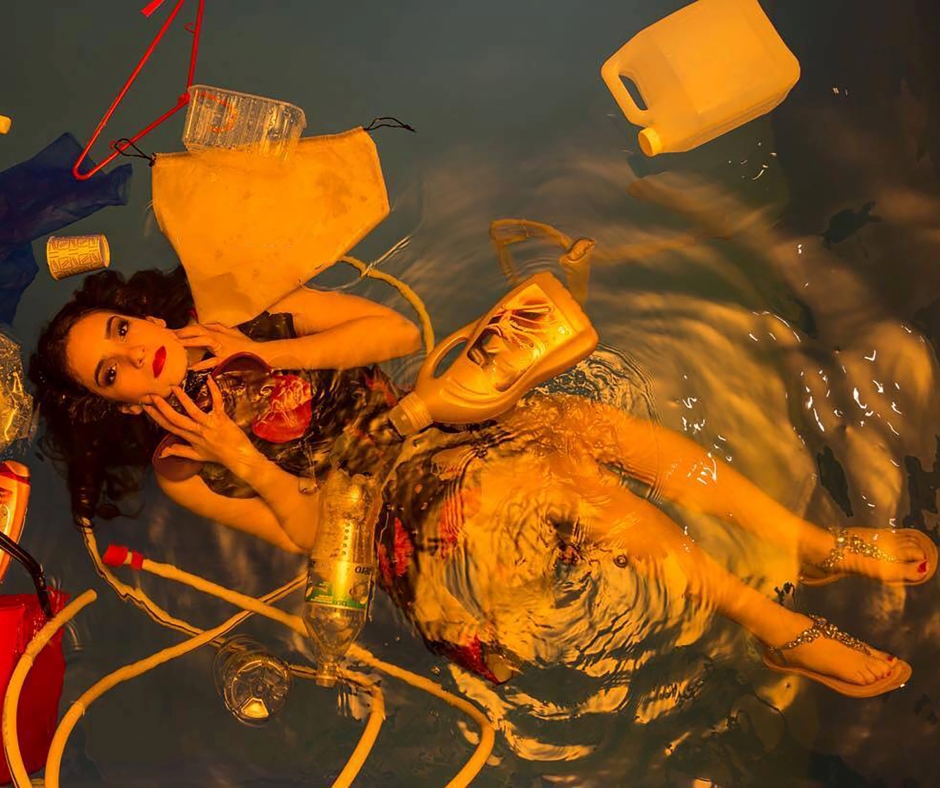 ---
---
In addition, we call for numerous actions against plastic waste, publicized through our social media and promoted by our Ambassadors and Faces. In collaboration with Voice Aid Malta, it was possible to carry out a beach cleanup campaign. We were supported by our partner Akila, the #1 Fashion Reality Show in Malta with Janice Grech and Dr. Lynn.
For us, it is important to start where the plastic waste enters the waters. In most cases, plastic is used on land and then enters the sea via river channels. High amounts of plastic can be found in countries where waste disposal, its collection or even recycling works less well. In addition to international waters, where high amounts of plastic can be found worldwide, we encounter 11 kilograms of plastic waste per square kilometer on the bottom of the North Sea alone so far.
---

---
Furthermore we cooperate with the association Ozeankind e.V. on the island of Zanzibar (Africa): https://ozeankind.de/. It is run by Marina & Michael Schmidt, who are the board and founders of the association. They are from Germany and have found their environmental mission on the island of Zanzibar.
The organization installs so-called recycling swop stores there.
We at Voice Aid welcome and support this young initiative that helps to empower children - create jobs - remove plastic waste from the oceans - recycle it and thus return new products to the cycle.
A swop store is a barter store. For children. And without exception. Our store is about making the topics of environmental protection and recycling tangible for as many children as possible. That's why we want to give the topic of environmental protection a meaning and the material plastic a value.
In a swop store our protégés cannot get money or sweets, instead there are THINGS like shoes, school utensils, cuddly toys, soccer jerseys, balls, toys, hygiene items. In addition, there are snacks and water for all children.
Empowering children. Create jobs. Remove plastic waste. Give something back.
By VOLUNTARILY collecting and handing in the plastic bottles, children can choose things they want (without paying attention to what it costs). Things that they need or that they simply enjoy, like every other child on this planet. Above all, things that the kids themselves have wished for (and that is very important to us!) and which they unfortunately often can hardly buy - either because they are missing on the island or because they lack the money for it. Great things like stuffed animals, coloring books, pencils, all kinds of school stuff, hijabs, shoes, toy cars or soccer shoes.
We create WORKING PLACES in the store.
We deliberately gave these to women from the village. Unfortunately, the role of women in Tanzanian society is still very conservative. Basically, the man has more rights in a relationship and is higher-ranking. The woman takes care of the household and the children. That's it.
REMOVE plastic bottles from nature and RECYCLE them as best as possible.
Less waste, less environmental & health damage. More environmental awareness and higher environmental education of the children. Our project partner takes care of the collection of the bottles and at the same time prepares the recycling, which is then done on the mainland by another company. The lids of the bottles (plastic HDPE) stay on the island and are upcycled into wonderful new products.
---