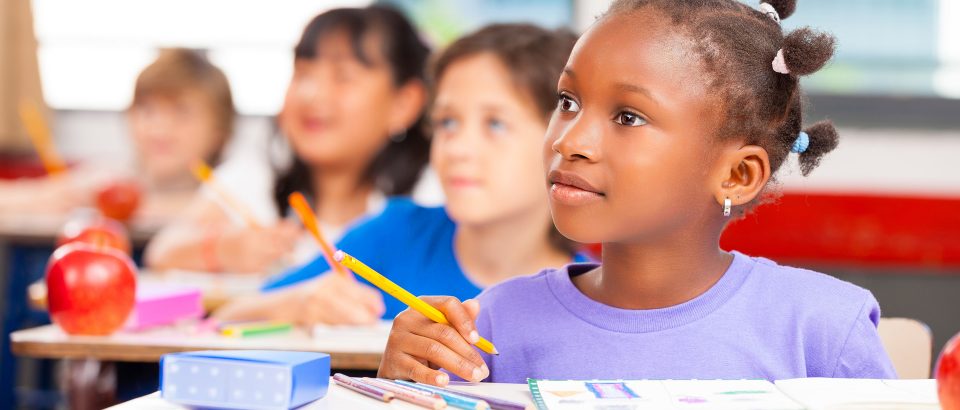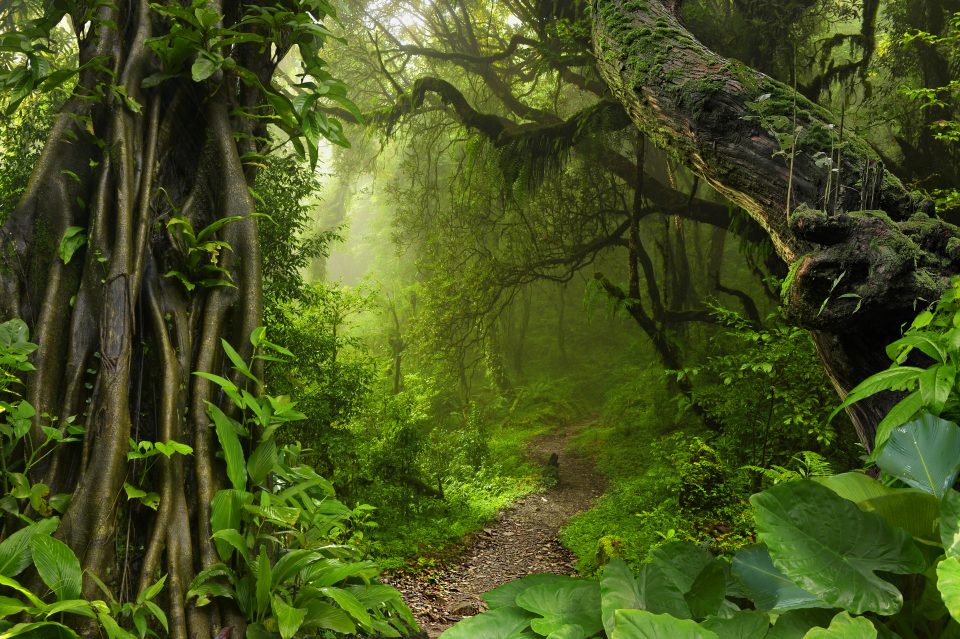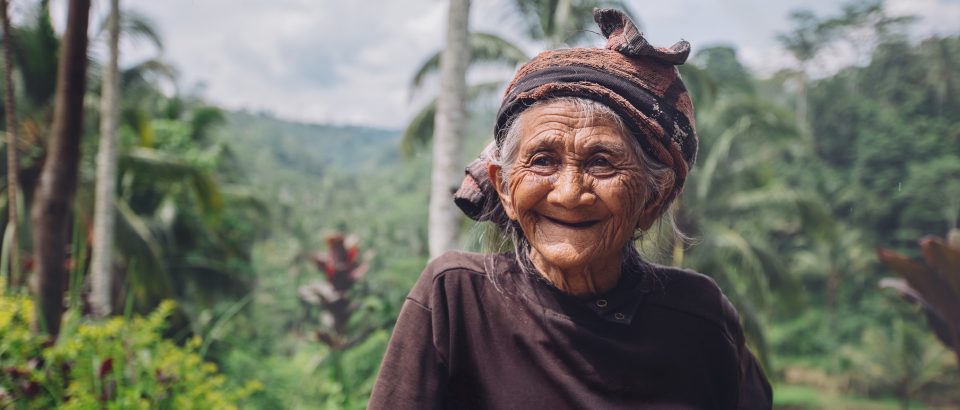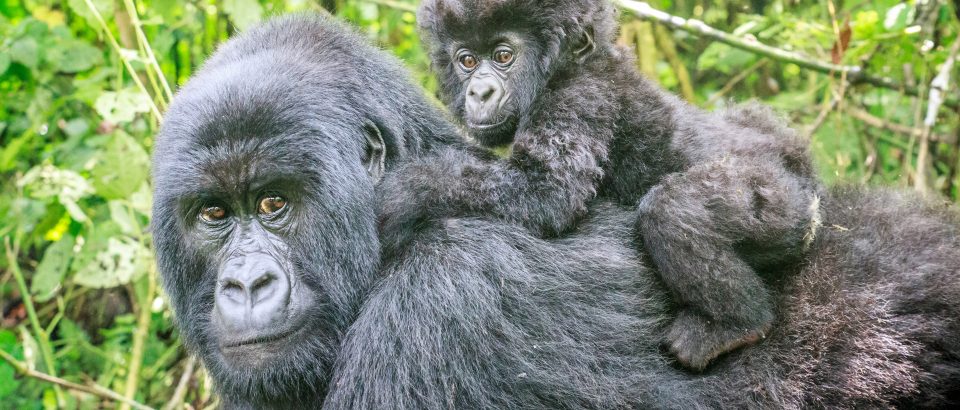 +++ Join us in moving the world - become a member of Voice Aid +++
---
Your fast access to Voice Aid:

info[AT]voice-aid.com
+49 (0) 178 3929194
---
Voice Aid Africa - for peace, love & hope
---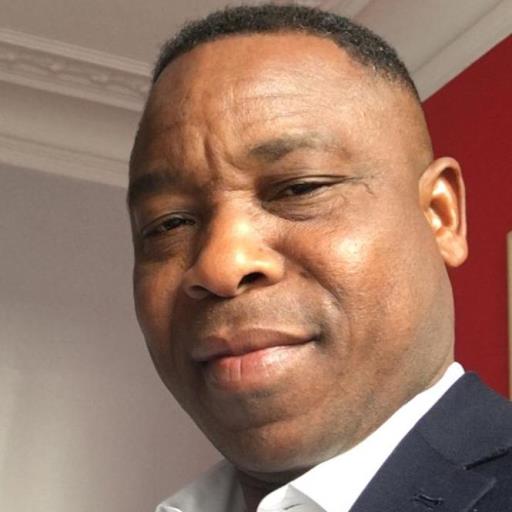 ---
Sunny Victor Onuoha
Chairman
Head of Voice Aid Africa
---
---
A new chapter in Voice Aid history is opened:

Voice Aid Africa

"We Are One"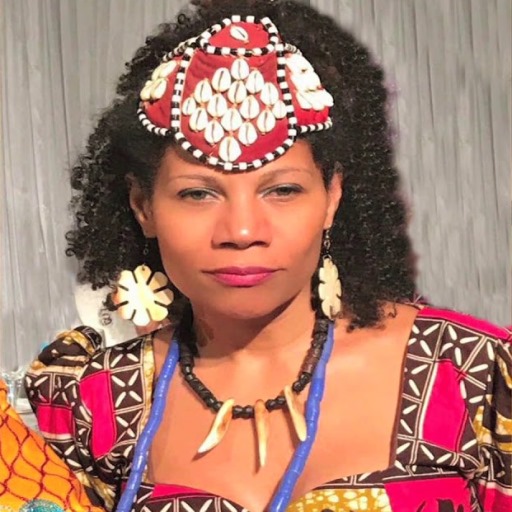 ---
Queen Diambi Kabatusuila
Patroness
Voice Aid Africa
---
P R O G R A M C H A N G E

SAVE the DATE - 18.04.2021
The first Helper's Day, which was planned for 02.05.2020, has now been postponed due to the special corona situation around the world.
With this day we would like to honour the people who are currently doing everything to ensure that our social life is maintained. They work day and night to achieve this and always give their full commitment.
A very big THANK YOU to all of you!
The first Voice Aid Social Hero Award
was presented to
Melanie Hauptmanns
for her tireless engagement
to promote diversity
---
---
---
Voice Aid T-Shirts, our CD "We Are One" and many more are looking forward to you
1 click = do good
30% of the proceeds go to Voice Aid projects!
---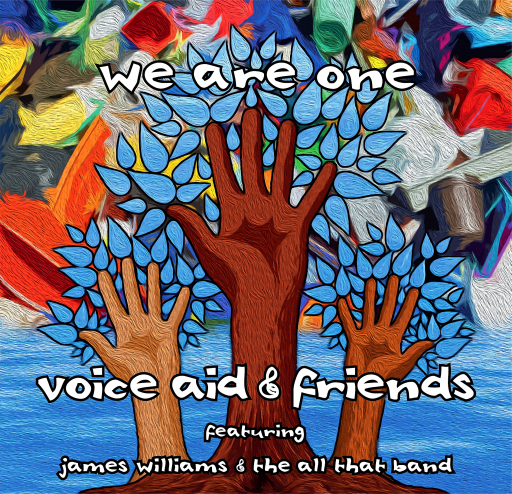 ---
Our anthem: We Are One
As CD or direct download
---
---
---
Dagmar Wöhrl - Voice Aid Patroness
---
FORBES – Charity and Economy – the future topic
Click on the picture to read the article
---
---
---
Voice Aid Association: For the sake of mankind and the planet
---
---
---
---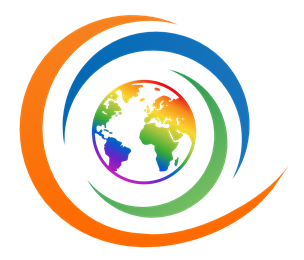 ---
The story of Voice Aid Association begins in the summer of 2018. Different people meet, supposedly randomly controlled by the universe. But we know that the universe connects exactly the people who are important for their current lives when the time comes.
---
Now it is important for these people to recognize what chance for their future life and the history based on it lies in it.
---
It quickly became clear to all of us that we wanted to do something together within a social and environmental context. The questions that preoccupied us were: What can we do and what does it take?

The Voice Aid idea was born out of these thoughts, based on the Band Aid project of the 80s, when Bob Geldof made nations sit up and take notice.
---
The focus is on a globally unique campaign on the subject of humanity and environmental protection, coupled with a great deal of education and foresight for the future.
---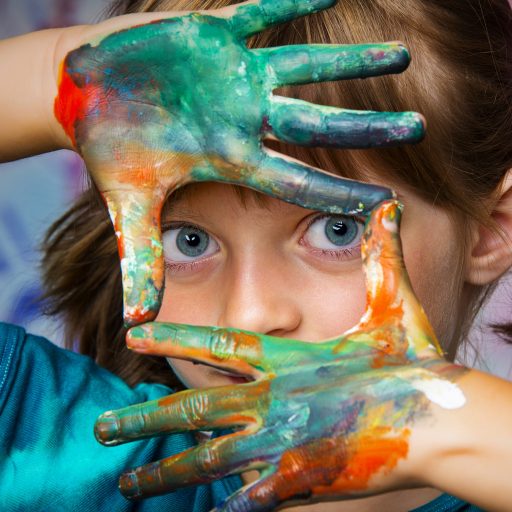 ---
We want to form a strong common voice that is heard, that awakens, that inspires, excites and motivates. As a team we can achieve more attention and energy. The goal is to build a global digital platform that influences and digitally connects, a community that works together for social causes. Sustainable products are offered and promoted via the Voice Aid Shop.

The task of the Voice Aid Association is to act worldwide regionally, but also supraregionally. Through the use of modern digital media, such as livestreams, social media, etc., we connect different countries and continents with each other. With concerts, fashion shows, events, vernissages, etc. and the associated activities, sponsoring, challenges, etc. we want to create awareness for the social and other important world topics.
---
The Voice Aid Project operates with an ever-expanding base of artists, protagonists from the arts, culture and business, singers and bands, dancers and action artists as well as visual artists, such as painters, graffiti artists, etc., as well as product lines of sustainable suppliers and companies following the project idea.
---
Some of these people become Voice Aid Ambassadors, Voice Aid Faces and thus support the dissemination of our message through the media:
---
"People are magic and with people we change the world!"
---
— VOICE AID ASSOCIATION —
---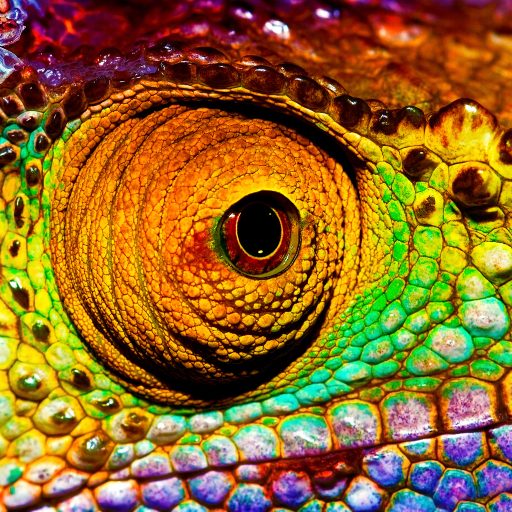 ---
Board Members
---
Voice Aid world wide – Germany
---
Astrid Arens – The Voice - President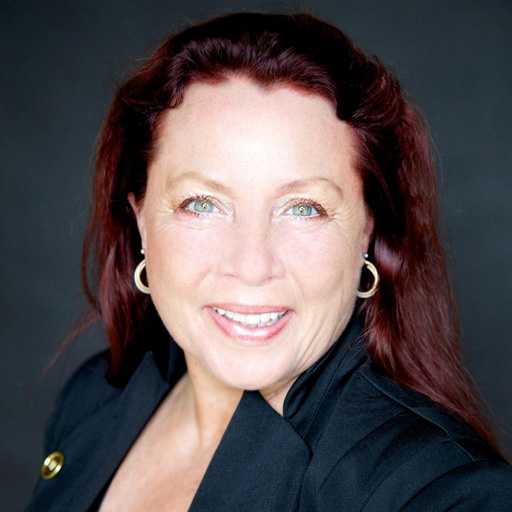 International keynote speaker, top business expert for neuro communication/marketing, management consultant, 30 years in sales, leadership, corporate communication
Known from: FORBES, iHeart Radio, Business-Voice-Magazine, Eden Magazine, Porsche, Telekom, Delphi,...
---
---
---
James Williams – Vice Chairman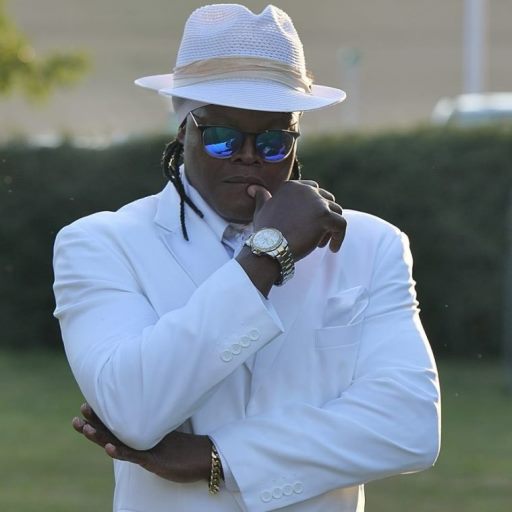 Internationally known musician, producer, singer, manager, his cult band - All That, they stand for the finest Black music.
Celebrity magnet and show partner of Smokie, Jackson 5, Usher, Weather Girls, Jermaine Jackson, ...
---
---
---
Regino Hawich – Vice Chairman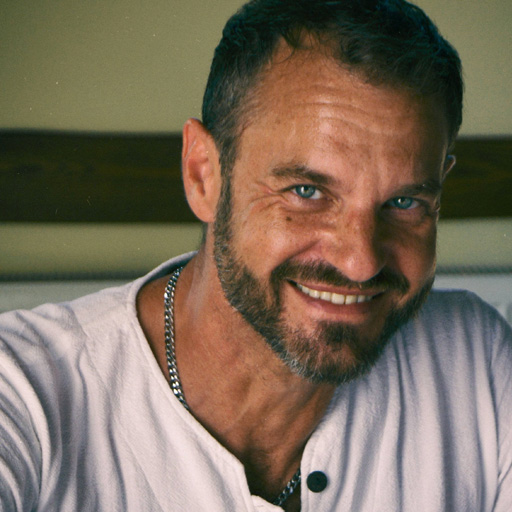 Former partner and fashion choreographer of popstar-maker Detlef Soost and choreographer of Guido Maria Kretschmer at Fashion Week Berlin over several years
The presenter and choreographer is an entertainment specialist, works as a coach and promotes new musical talents
---
---
---
Nicole Nolden – Finance & HR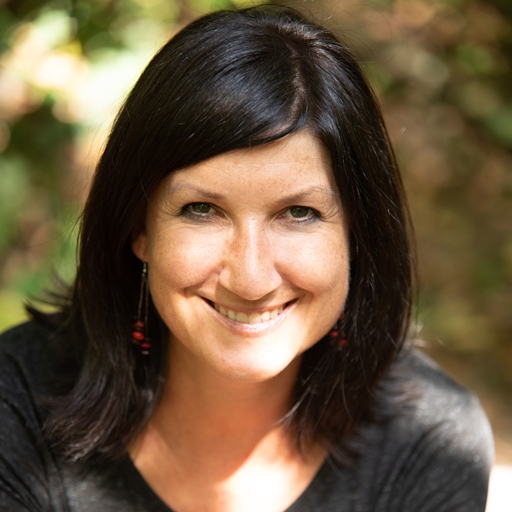 She takes care of all financial matters of the association.
---
---
---
Voice Aid Africa
---
Sunny Victor Onuoha - Chairman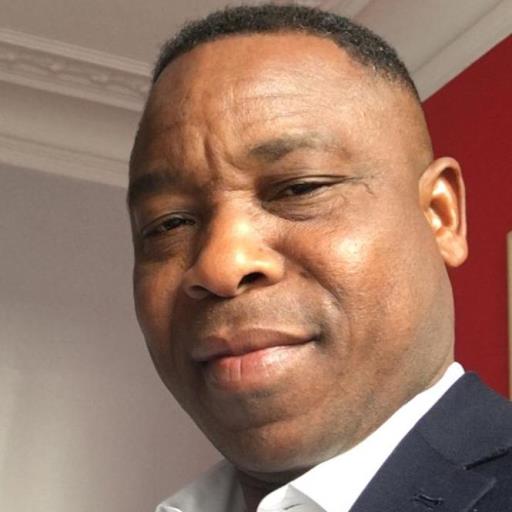 African/European Projects Development Coordinator
CEO VIP HAIR & Cosmetics Company, Frankfurt/Main
VIP Institute for Multicultural, Frankfurt/Main
CEO Sunny Flag Global Services Limited
Founder Sunnywoods Film Projects
European Ambassador & Coordinator HeForShe Germany African Women in Leadership Organization
---
---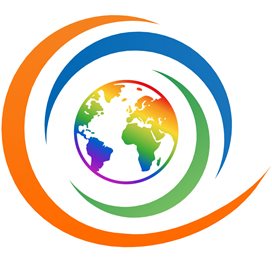 ---
In 2025, the Voice Aid Association is to become one of the world's largest charity organizations.
---
We want to speak with one voice that is heard everywhere and receives attention. The song "We are one" reflects that we are all equal, that we all live equally and that we all work together for the preservation of our planet. Regardless of our skin colour and origin, we stand together.

"We are one" - for the sake of people and the planet. Digital networking via Voice Aid Ambassadors and Faces. A worldwide community for the benefit of all.

Voice Aid Association - for the sake of people and the planet Translated with www.DeepL.com/Translator
---
---
"Voice Aid Association – for the sake of people and the planet."
---
— VOICE AID ASSOCIATION —
---
---
---
To live transparency, to show respect
---
---
to every living being, every life form and our planet.
---
---
To practice tolerance towards new, different and changed things, to stand up for our ethical convictions,
---
---
to pay more attention to our future life & planet.
---
---
Voice Aid Faces & Ambassadors
---
Voice Aid Patronage: Innovative Social Projects
---
Voice Aid world wide – Germany
---
---
Voice Aid Honorary Members
---
The Voice Aid Consultant Team
---
14.01.2019 — Fashion Hall Berlin
---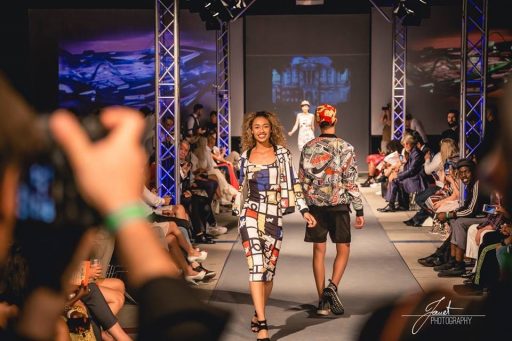 ---
Fashion is a central topic for Voice Aid. Sustainable fashion will become more and more important in the future and Voice Aid is strongly committed to it. We look forward to seeing you at the LoeweSaal in Berlin, Wiebestrasse 42-45, on January 14th 2019.
---
04.02.2019 — Cinema For Peace Foundation Berlin
---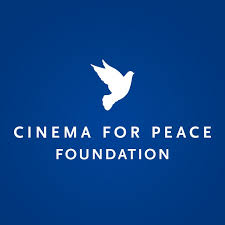 ---
Films don't change the world. The people who watch them do.

The Cinema for Peace Foundation is an international non-profit organization dedicated to promoting change through motion pictures. We are also convinced that movies play an important role in revealing inequality, injustice and inhumanity and offer hope and a vision for a better future.
---
FRANKFURT, GERMANY, EUROPE
05.04.2019 — 90s party
LEA, Festhalle
---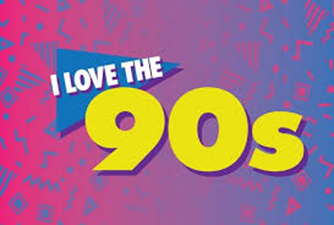 picture credit: deavita.com
---
The Live Entertainment Award will be presented in Frankfurt's Festhalle on 1 April 2019 and is part of the annual music fair. A 90s party will take place on 5.4.2019. 23 groups will bring their performances to the stage and boost our spirits.
---
KAISERSLAUTERN, GERMANY, EUROPE
17.05.2019 — United Service Organizations
---

---
The USO (United Service Organizations) operates the largest military hospital of the United States outside the United States of America. Each year, the USO invites and honors the Wounded Warrior Project.
Dante Thomas and James Williams have the honor of performing on the US base and bringing joy to hundreds of people with their music. Voice Aid is looking forward to this international collaboration for the sake of the people and the planet.
---
FRANKFURT, GERMANY, EUROPE
08. – 11.06.2019 — Wäldchestag Frankfurt
---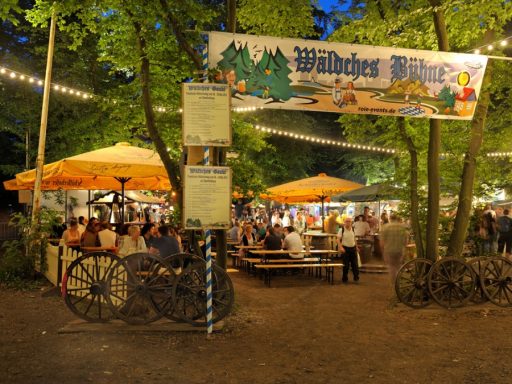 ---
Only in Frankfurt/Main is the Wäldchestag, which is often referred to as the "highest Whitsun holiday", the Tuesday after Whitsun. This day has been celebrated for centuries as the national holiday of the Main metropolis. It is a significant tradition and part of urban life. The attractions of the "Wäldchestag" are 141 stands of various kinds, as well as an extensive stage program: The Rainbow Arena, Rock & Soul Stage Black Forest House by the Fireplace, Festhalle Hausmann Stage and much more. Arrival is best by public transport.
Premiere 2019: Artist stage of Voice Aid incl. booth and Flashmob stories.
Open daily from 15-22:00.
---
15. & 16.06.2019 — Faces of Musical 2019
---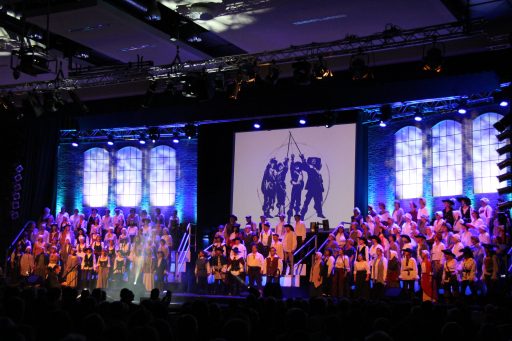 ---
Roberta Valentini, Anton Zetterholm, Wilma Harth, Jesper Tyden and the musical concert choir "Musical Voices S.I.E.G." will again celebrate many different musical faces. Accompanied by the live band "Apollo 7" under the direction of musical director Bernd Steixner, mezzo-soprano Wilma Harth and choir director Wolfgang Harth they will give us insights into the special musicals: Wicked - My Fair Lady - Matterhorn and Footlose. An exciting program, a unique show.
Moreover, you can look forward to the premiere of the song "We Are One" sung by James Williams. This is the anthem of the Voice Aid Association e.V., a charity organization of the new generation, which is committed to more humanity and environmental protection.
"Give the world a chance... and you have a future!"
15 June 2019: Admission 18h, start 19h
16 June 2019: Admission 15h, start 16h
Multipurpose hall Meiersheide, Hennef
Save your tickets at www.bonnticket.de
---
SCHWEINFURT, GERMANY, EUROPE
30.06.2019 — Rotarian Rowdy River Raft Race Schweinfurt
---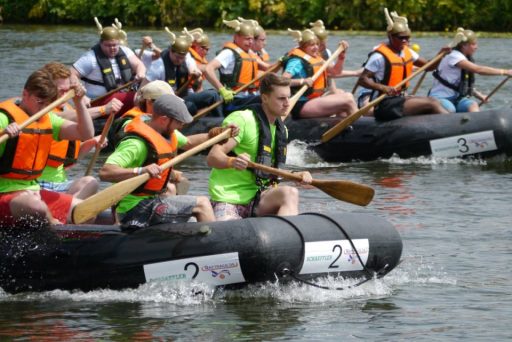 ---
On the last weekend in June it's time again: Schweinfurt is upside down. About 6000 water sports enthusiasts are looking forward to Germany's biggest inflatable boat race at the Gutermann Promenade. A folk festival of a special kind, an unforgettable event, a magical moment to promote social projects, and Voice Aid right in the middle of it.
---
SCHWEINFURT, GERMANY, EUROPE
30.06.2019 — PREMIERE – Voice Aid Benefit Concert – Start 17:00 – Following the 11th Rotarian Raft Race
---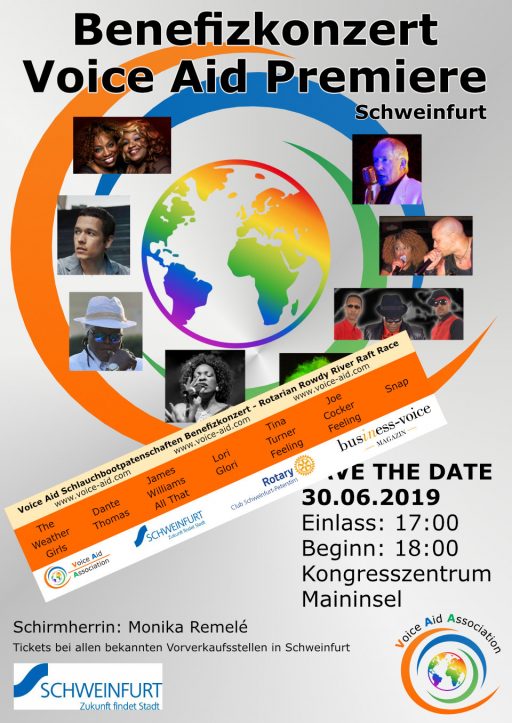 ---
For the first time there will be a benefit concert of Voice Aid in Schweinfurt, following the legendary Rotarian Raft Race. The concert starts at 17:00.
Many international artists come together and sing for the "good cause". Among them are The Weather Girls, Dante Thomas, James Williams and All That as well as other top-class acts.
In the conference centre on the Main Island all voices come together and want to move and change the world.
---
---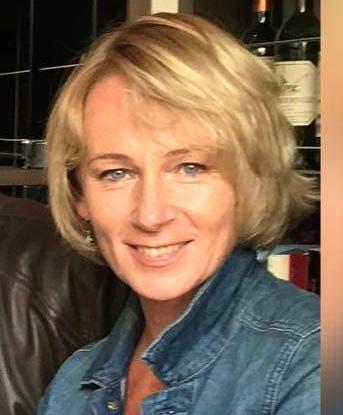 ---
20.07.2019 — Summer Ball Night Fürth
---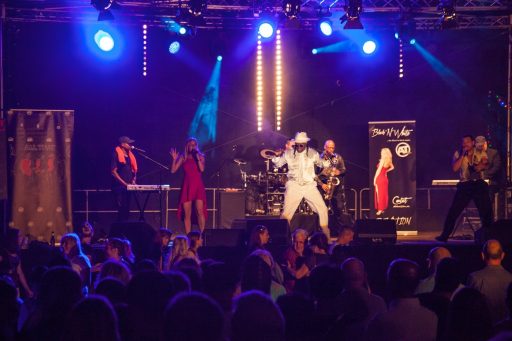 ---
On 20.07.2019 it's time again: Bavaria's biggest Open Air Ball Night opens its gates in the Stadtpark Fürth. Probably the largest dance floor in the world transforms the 16 hectare Fürth "Garden for All" into a huge and magical dance festival. The entertainment program is varied and 3 bands provide the musical flair of the event. From waltz to Rock´n´Roll everything is represented and the open air stage invites with disco rhythms. Fireworks round off the wonderful evening, and on Sunday the guests are invited to a morning pint with a child and a bowling alley. From 11:00 - 14:00 the bands "Groovin High Six Pack" and "All That - Finest Black Music" will play, which will provide a good atmosphere already on the evening before. There is a special children's programme for the little ones.
---
KAISERSLAUTERN, GERMANY, EUROPE
24.08.2019 — United Service Organizations
---

---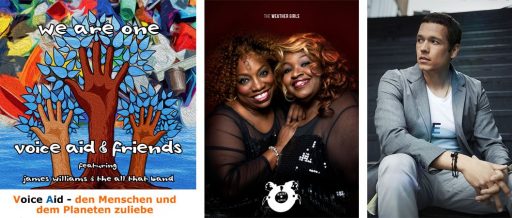 ---
On August 24th the USO (United Service Organizations) invites to the Family Day with the USO Wounded Warrior Project in Landstuhl / Kaiserlautern.
The USO operates the largest military hospital of the United States outside the United States of America. Voice Aid is looking forward to this international cooperation - for the sake of people and the planet.
---
---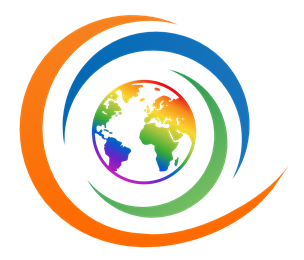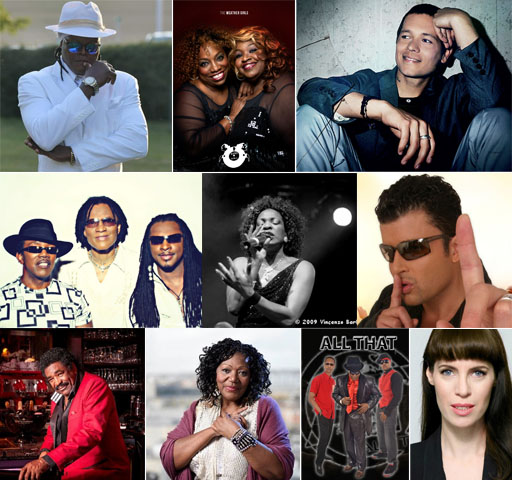 ---
N°1
---
The Voice Aid music project – "We are one" – As a community we are strong and can make a difference
---
---
---
---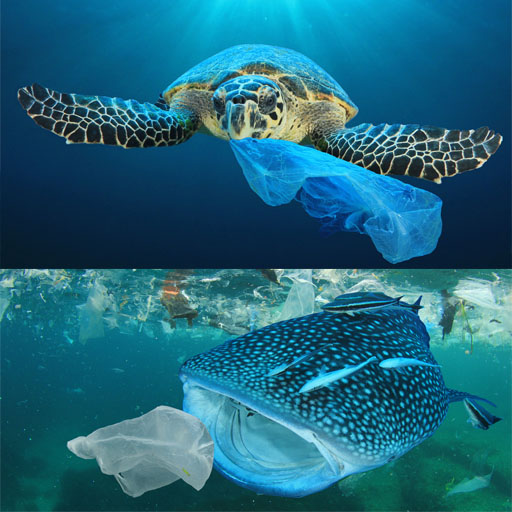 ---
N°3
---
Protecting oceans and animals – safeguarding nature and the environment – STOPP plastic waste
---
---
---
---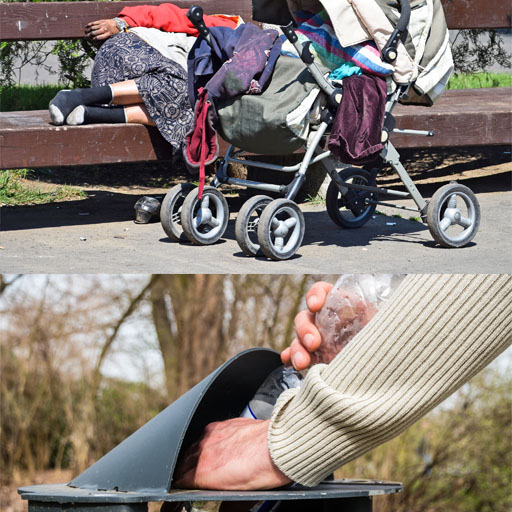 ---
N°5
---
Homeless people and poverty – that's how we live – look closely
---
---
---
---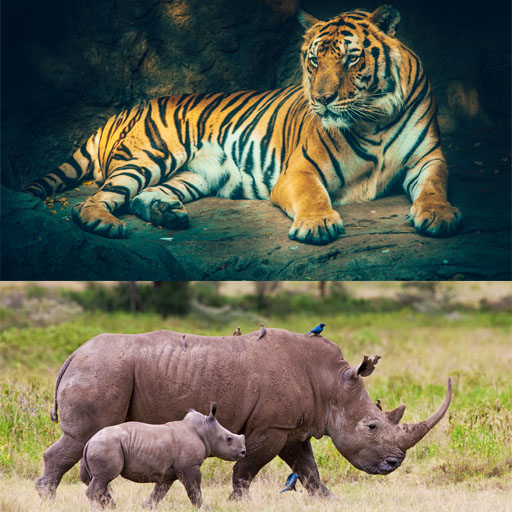 ---
N°7
---
Tigers & Rhinos, the last of their kind – secure their future – stop poaching worldwide
---
---
---
---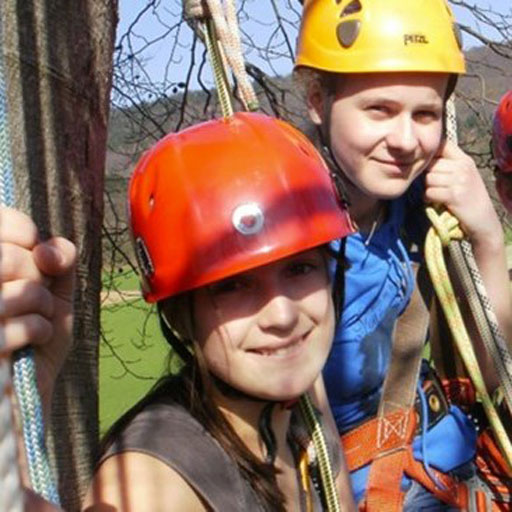 ---
N°9
---
Forest Pirates Camp – we want to live
---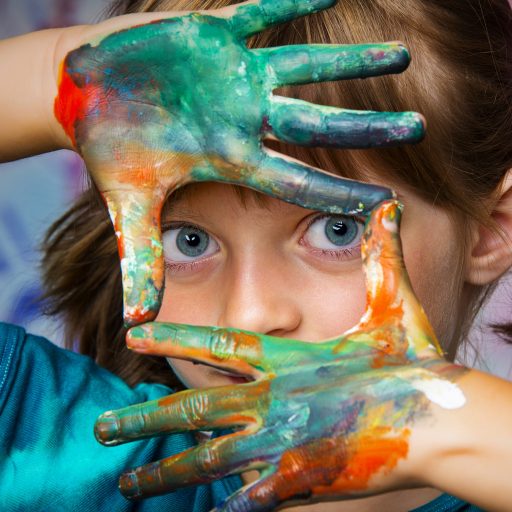 ---
N°2
---
Environmental clubs for kids in German schools – How to live better and protect the planet better
---
---
---
---
---
N°4
---
Promotion of women and girls
---
---
---
---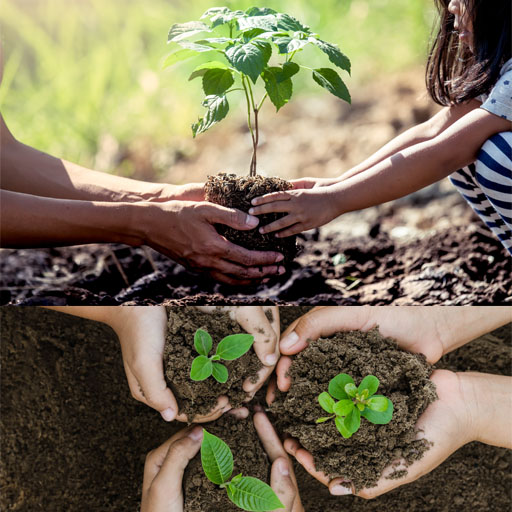 ---
N°6
---
Planting trees – protecting the climate – growing oxygen – living better
---
---
---
---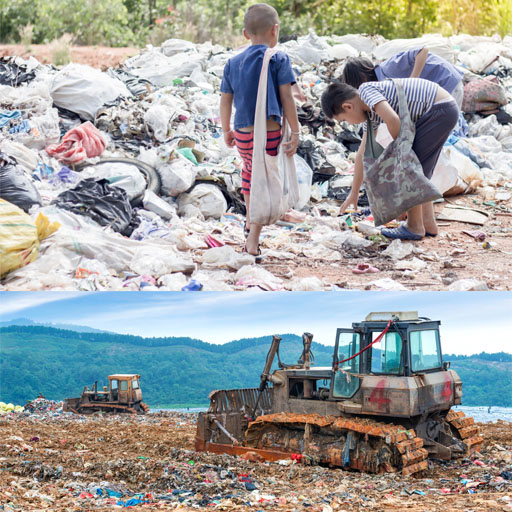 ---
N°8
---
People and plastic waste – they arrange themselves – life on the garbage dump
---
---
---
---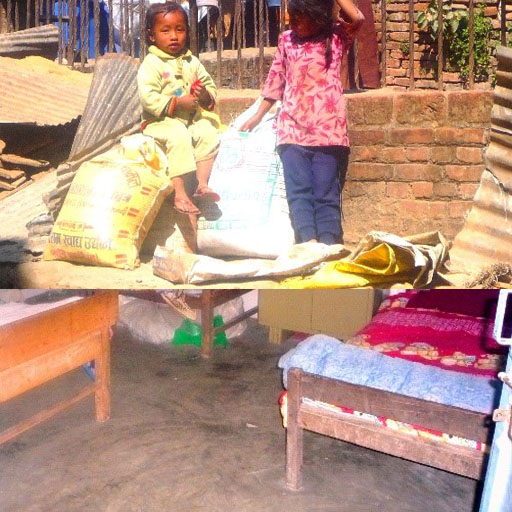 ---
N°10
---
Children want a home – that's where I belong – Nepal
---
---
Voice Aid Donations & Memberships & Sponsors
---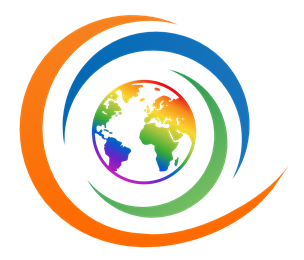 ---
Voice Aid Membership
---
We look forward to working with you to shape our future. Every individual counts and we are all together: "We are one"
---
More...
---
---
---
Voice Aid Sponsor
---
As a Voice Aid sponsor you support social projects of high importance regionally, nationwide or even worldwide. You are one of those companies that take responsibility for more humanity and/or environmental protection. You get involved and show the way. You are a pioneer, doer, visionary, activist, have a future-oriented company that uses its resources sustainably and ensures that the planet is doing well.
---
More...
---
---
Voice Aid Donation
---
Every donation counts, it supports people, animals, our environment and the preservation of our planet. The goals of the Voice Aid Association e.V. are to sensitize the population worldwide for more humanitarianism and environmental protection.

We are one – for the sake of mankind and the planet.

Let us take joint action to make life worth living, to age worthily, to protect our planet for present and future generations.

As a thank-you for your donation, we will of course issue you with a donation receipt for an amount of 25,-€ or more and thank you very much for your commitment.
---
---
Voice Aid Donation Form
---
Select the project you would like to support here. We will contact you personally after successful submission.
Do you have any questions? We have put together three promotional packages for you and would be happy to advise you.
Call us at:

+49 (0) 178 3929194
---
---
WHY DONATE?
---
Donate now online. Only your donation gives us the opportunity to implement the projects. You will receive a donation receipt as a tax-deductible contribution.
---
PRIVACY
---
The Voice Aid Association takes the protection of personal data very seriously. For this reason, we would also like to inform users of our website about what data is stored and how this data is used. This Privacy Policy applies to all Voice Aid Association websites. There may be a different privacy policy on servers/websites to which external links lead.
---
SECURITY
---
Your data will only be transmitted using a TLS/SSL-encrypted Internet connection.
---